Co-founded by Sagar Thackar and Aakash Tanwani, 35mm Candids is a Mumbai based Photography Company specializing in wedding shoots. For Sagar and Aakash, photography has always been a passion which turned into a full time profession four years ago in 2014. The idea revolves around seizing the most precious moment in one's life. Their passion seeded the growth 35mm Candids and brought it up to what it is today. The love for their work and their work loved by others gave them the determination to keep growing and venturing deeper into crafting beautiful stories. Creative and experienced wedding photography and film making company, they are your one stop shop for all your photo and video needs. They love weddings and they love to capture the little details that might otherwise go unnoticed. They together provide a host of customized solutions to cover every single aspect of your nuptial celebrations. Be it focusing on the venue decor or highlighting the bride's makeup, the duo creates memories of all the events such as haldi, mehndi and sangeet ceremonies.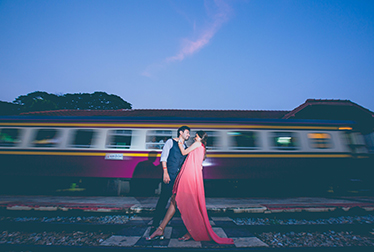 Ishaan and Ritika, Hua Hin, Thailand
Witness Ishaan and Ritika's extravagant celebration of love shot beautifully in Hua Hin, Thailand. Ishaan and Ritika's wedding video shot by WeddingSutra Favorite 35mmCandids is...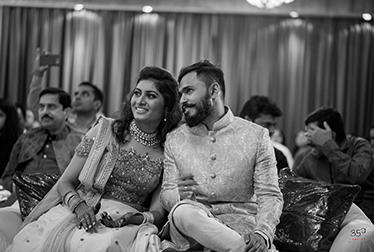 TheShmartwedding
Falling In love was never in his plan. Until one day Samarth Shetty from Abu Dhabi was on break due to a football injury, when...
SuRokiShaadi
Ronak based in New York first met Surabhi Shekhawat Thakur in Mumbai. They met through their families and a couple of meetings later they knew...
Instagram Feeds
Something is wrong.

Instagram token error.