It is believed by the spiritually enlightened that everyone has that one perfect person who'll enter their lives and help them become the best version of themselves. Some call them soulmates, while some call them their better halves. At times their entry in your life may be very subtle and even though you feel a familiarity with them, it will still take the both of you some time, some self-growth and some spiritual effort to finally recognize each other. On the other hand, sometimes you just meet them and you know that this is no ordinary person. You know that your life will never be the same again and you'll experience a more wholesome version of it from that point on. 

The story of Vivek & Roma would even cause the staunchest sceptics of Love to rethink their underlying beliefs about the spiritual revelation we call "Love".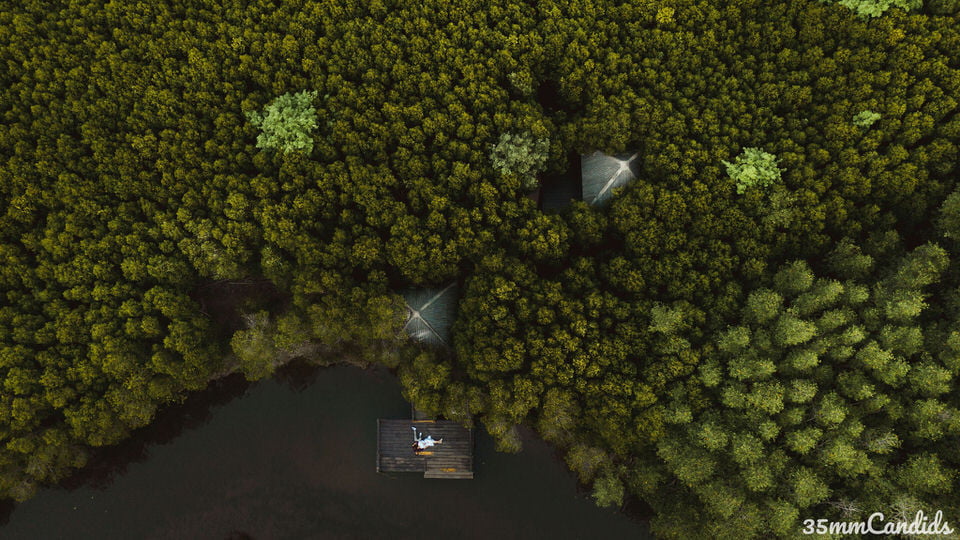 The Narrative

Roma met Vivek for the first time at the most unexpected place; a movie theatre. While she was smitten by him from the very first moment, it took him a little while to realize that he had stumbled upon magic. Roma knew that Vivek isn't just another guy, he had a flame that matched hers. Wasting no time she made the first move and thus began a journey full of joy, love, deeper connections, and bliss. 

Roma and Vivek built their relationship on the foundation of a strong friendship. Roma's golden heart and her ability to understand Vivek like nobody else is what made Vivek even crazier about her. Roma found her best friend and her confidant in Vivek. She found someone willing to go that extra mile because in his heart even he knew that this, "this was it, she was it". Oh, and did we mention they look breathtakingly gorgeous together (awwing hard). 

It wasn't easy though, theirs was a relationship challenged by the miles that separated the two. But as they say "Love will travel as far as you let it. It has no limits."

Roma and Vivek existed in two places at the same time, one where he was and one where she was. They were apart, yet their hearts were together. Distance didn't bother them. They knew that this was just a temporary bump before they got to their happily ever after. 

And finally, after three and a half years, they did. 
The Celebrations

The #RomagoneRohra wedding celebrations can be described in two words –  "unadulterated euphoria". The happiness was contagious and everyone who attended appeared as if they'd found eternal bliss by just being in the presence of innocent and magical, yet magnificent love. 

Festivities began with a Mehendi ceremony in Surat. Roma made sure that her palms turned into a live canvas narrating their journey in love. While the Indian skyline represented both their heritages, the Toronto skyline showcased the place where they first met. The story of their long-distance relationship, where they each took a flight every eight months to see each other was represented via a globe with an aeroplane going around it. Their love for Rap was illustrated as the Drake dedication. The Mehendi also adorned Roma and Vivek's wedding logo and their portraits. It was indeed a work of art.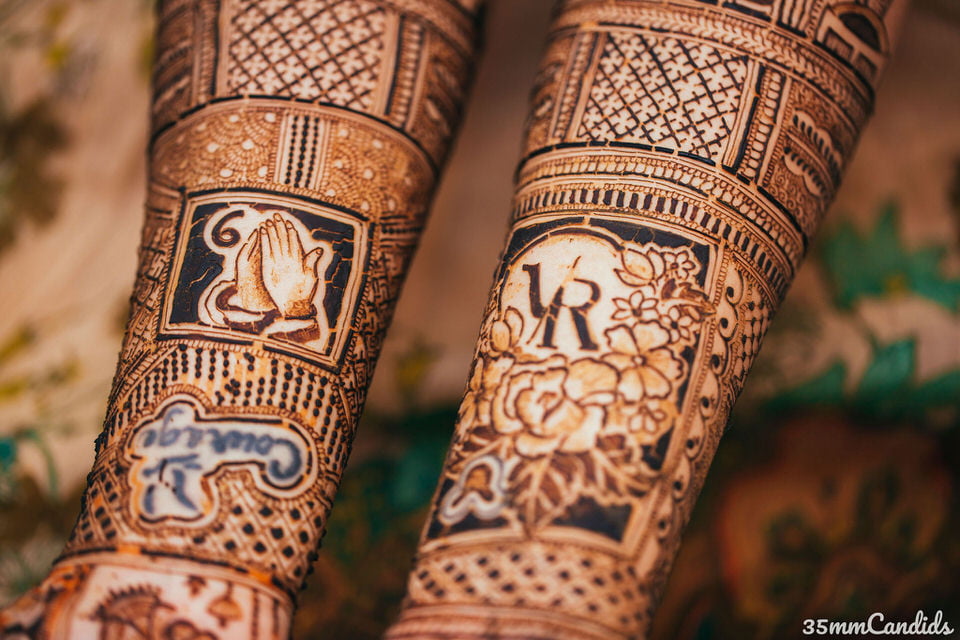 Vivek was keen on a beach wedding and Roma knew that she could trust Vivek's taste (after all he chose her, wink wink). They decided on The Palayana, Hua Hin, Thailand, to be the backdrop of their union. The celebrations continued with an amazingly vibrant pool party. Dope music, free-flowing drinks and the opportunity to throw your loved ones into the pool. Well, that's a Pool party done right.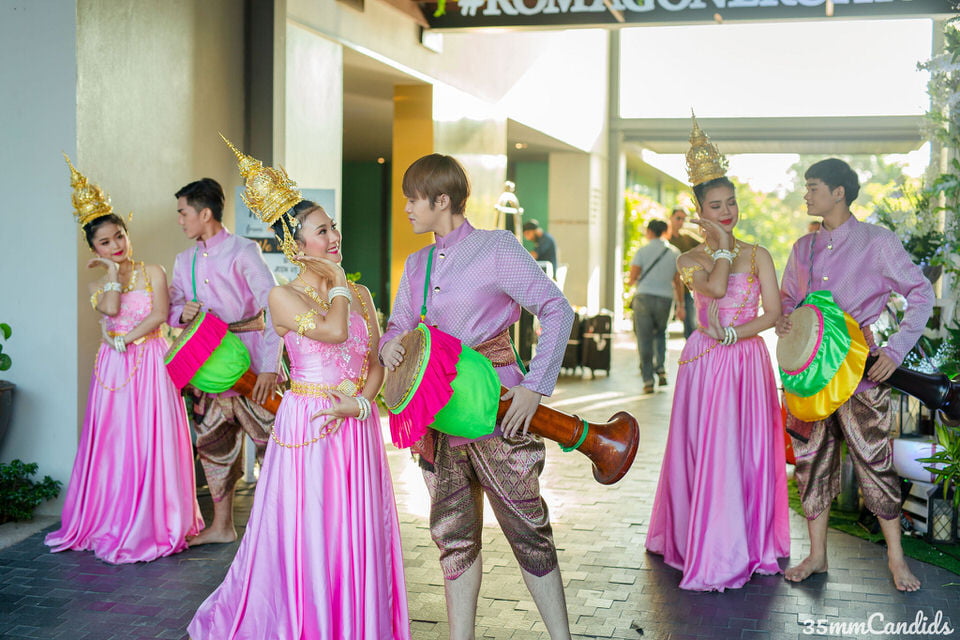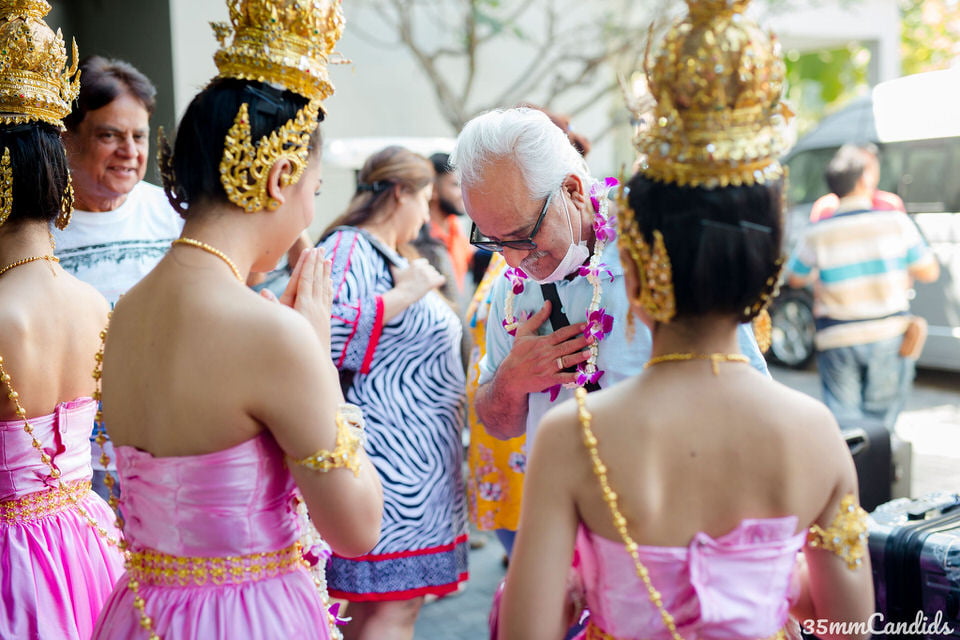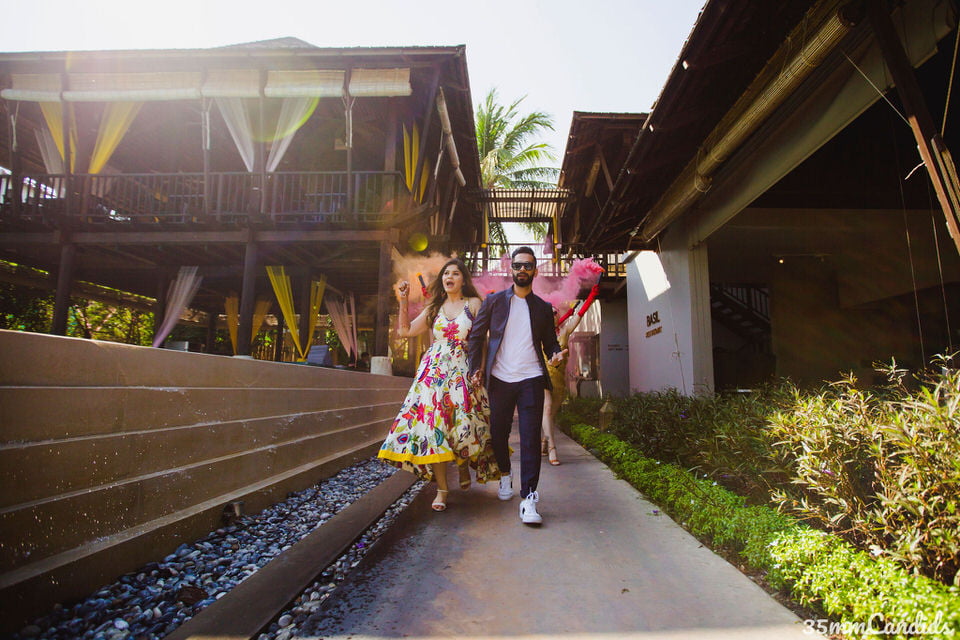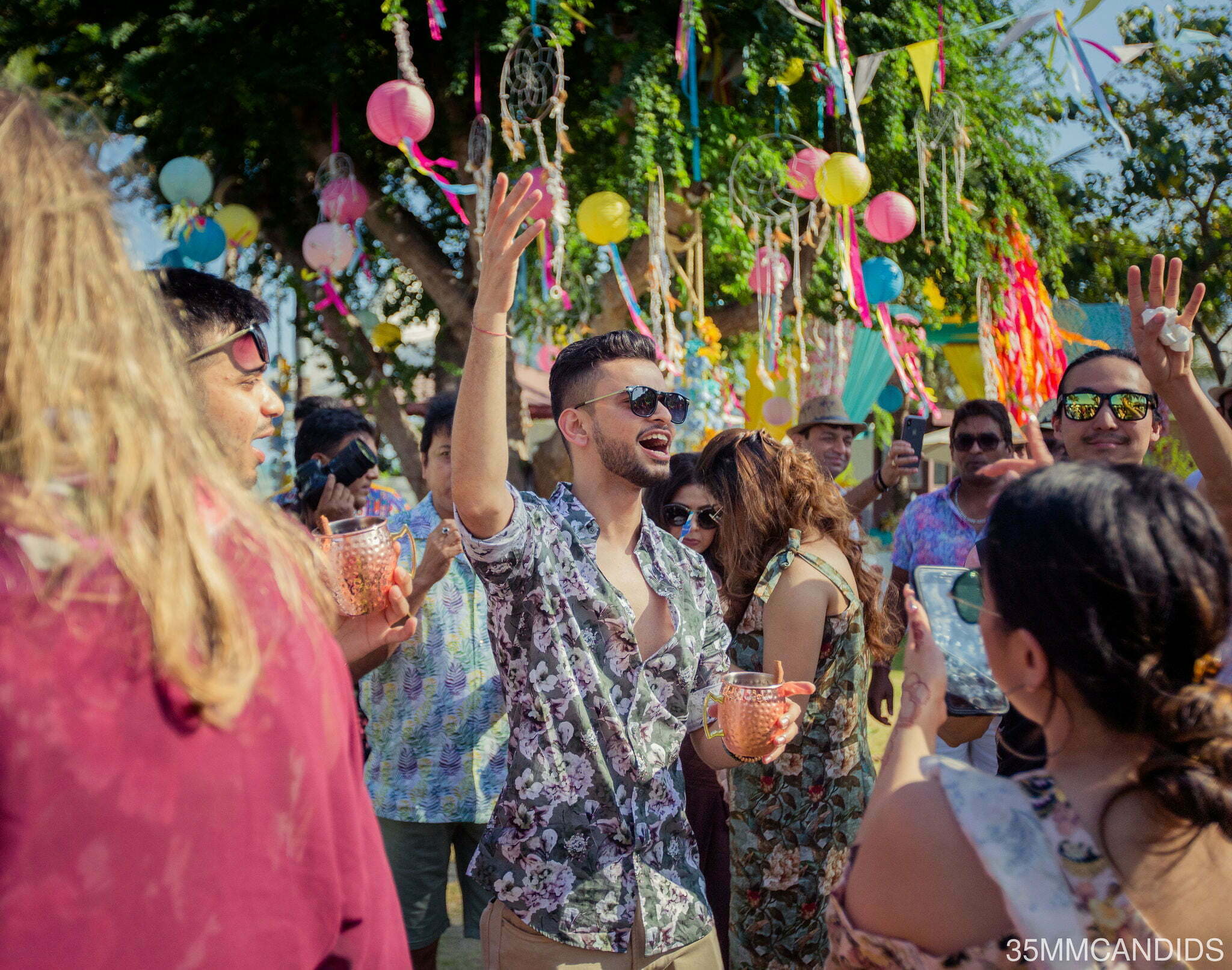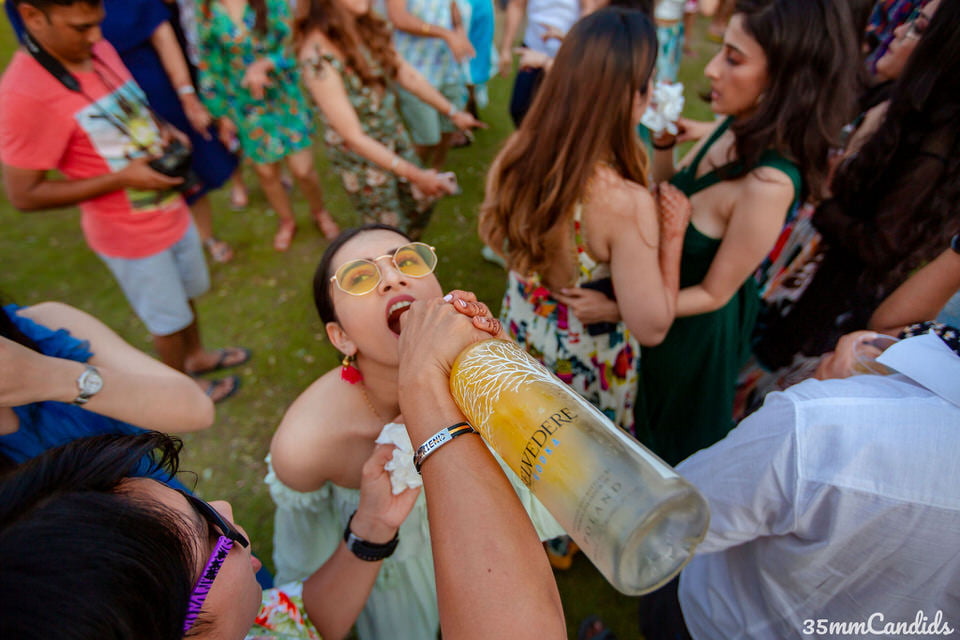 The Haldi ceremony was an emotional roller coaster for Roma as she remembered her late parents and thanked her family for teaching her the meaning of love. There were tears of joy, hope, love and contentment, over the fact that Roma chose the best possible family she could in Vivek.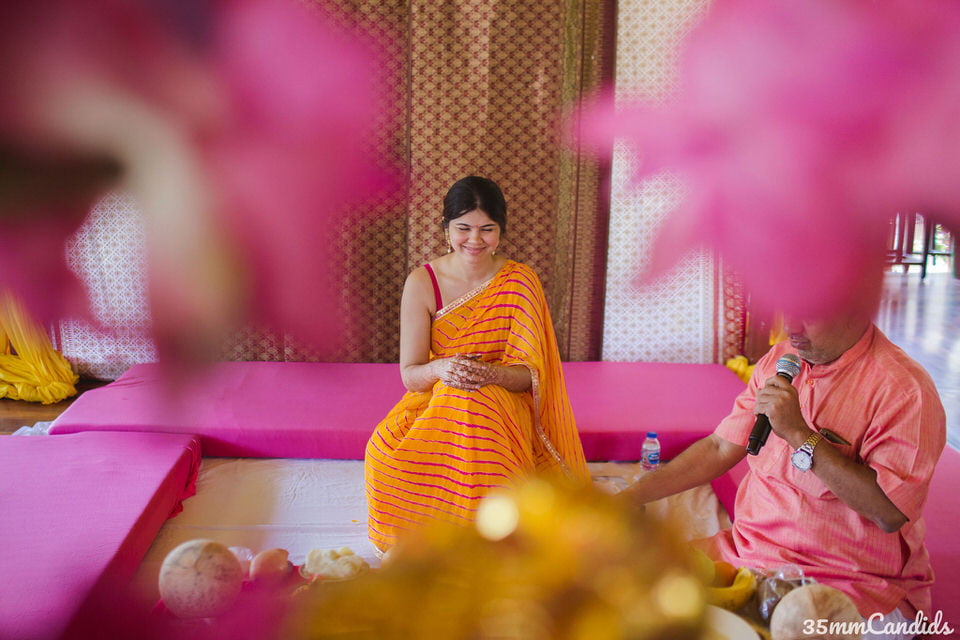 Next followed the Sangeet ceremony. With a decor as glamorous as the couple, the sangeet ceremony saw some blazing moves on the dance floor. Roma looked sublime in green, while Vivek rocked it in the classic white and black combination. The way they moved together, everybody witnessed a 'meant-to-be' moment!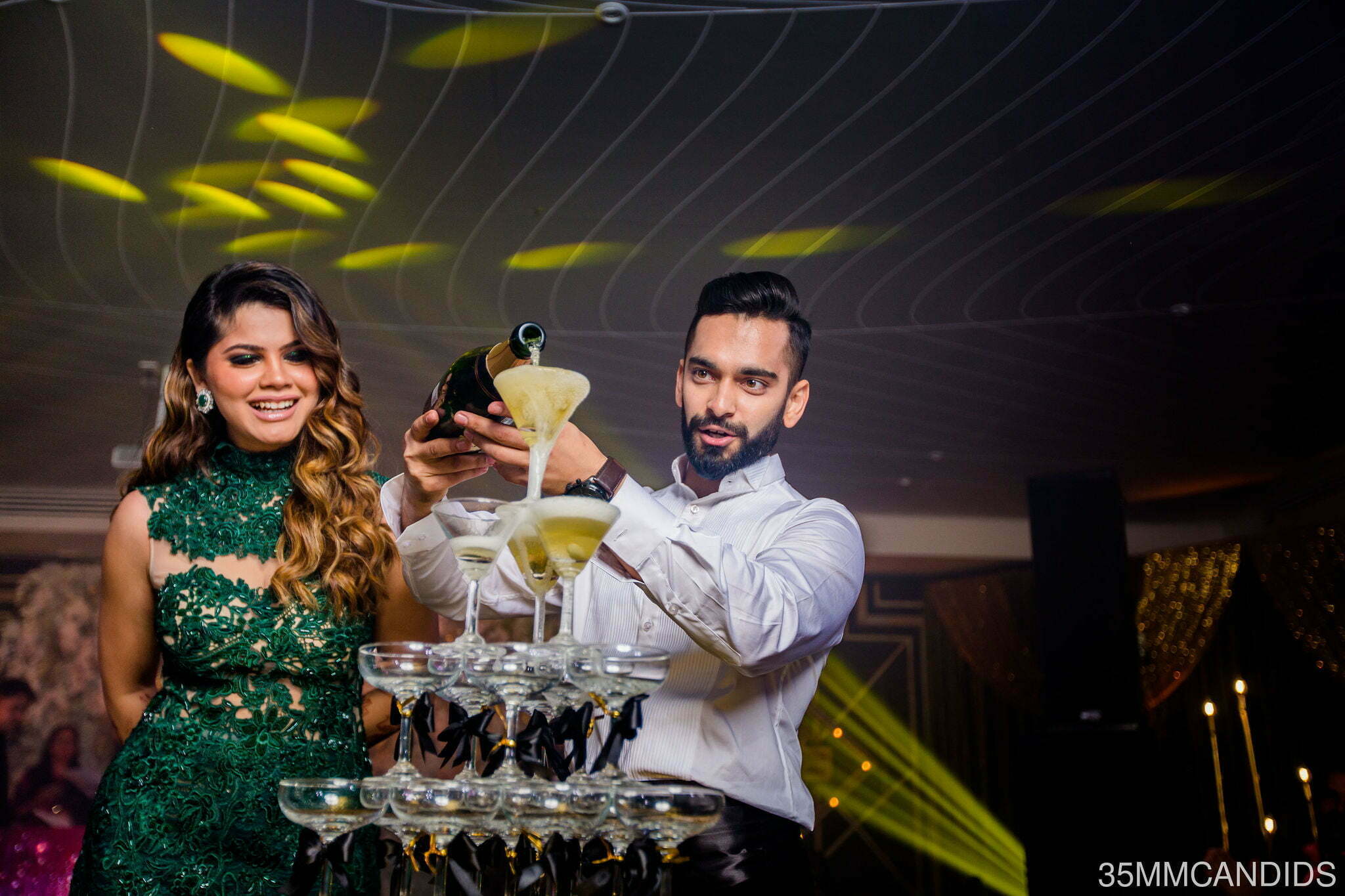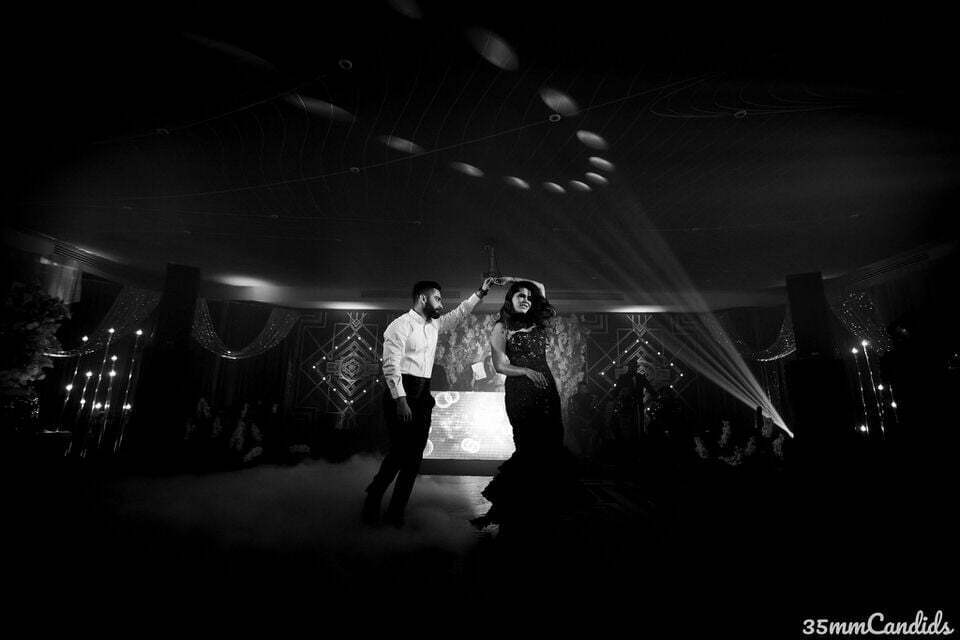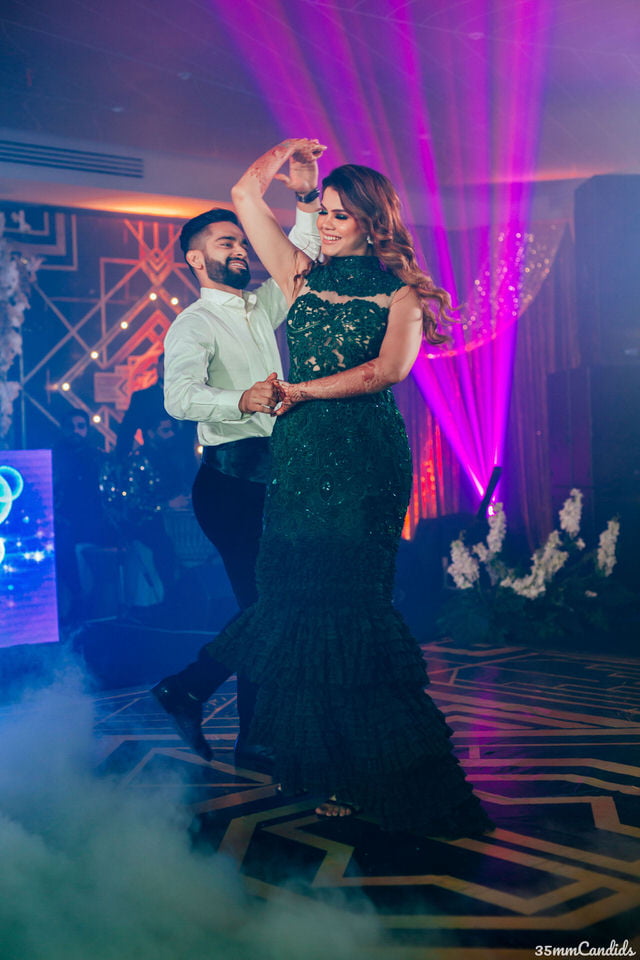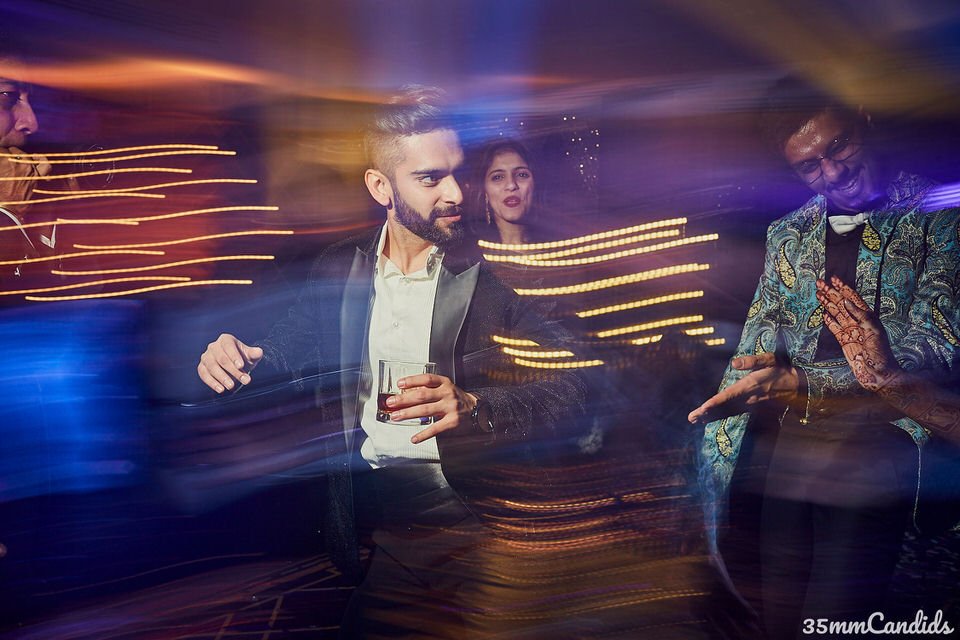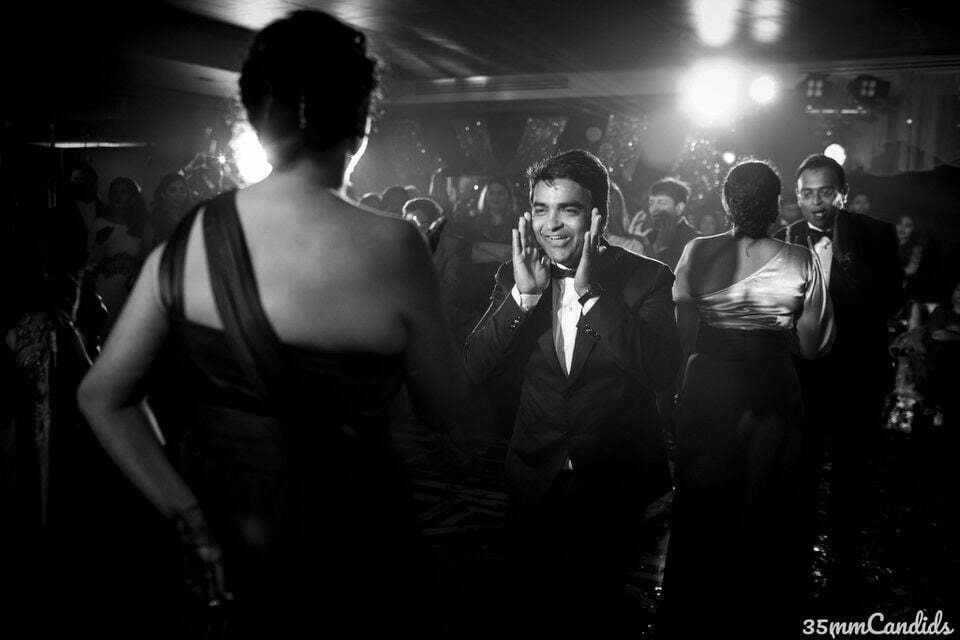 The Wedding

The wedding ceremony was like the 'happy-ending' of a really awesome fairytale. Set right at the beach, an elegantly decorated floral mandap overlooked the turquoise ocean. Adorned in pastel coloured attires, Roma and Vivek displayed poise and grace of the royals. When they glanced upon each other for the first time, they shook hands shyly and gave each other the warmest of smiles ever. Ohhhhh, we just couldn't help but fall in love with the two.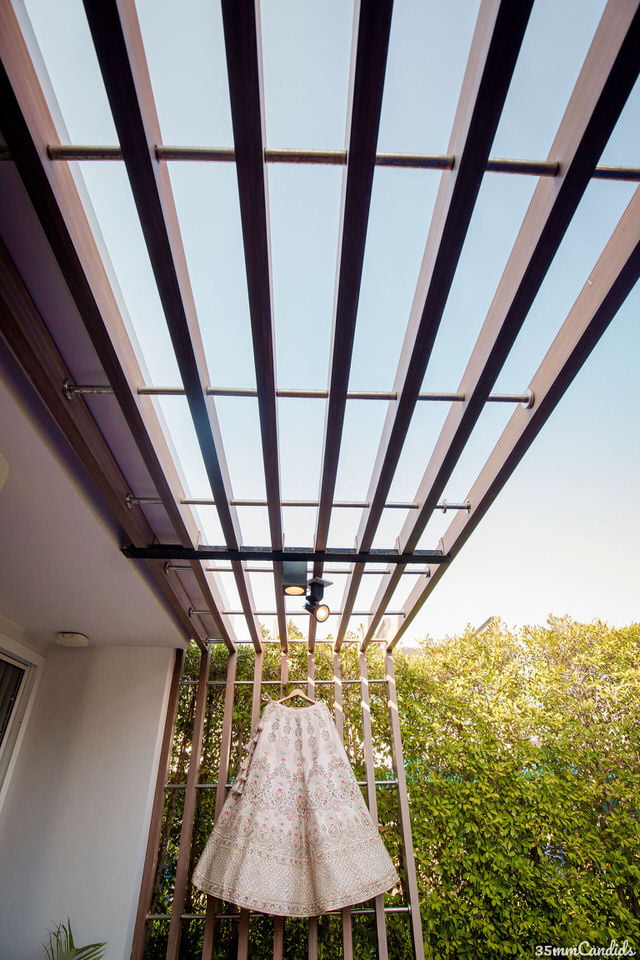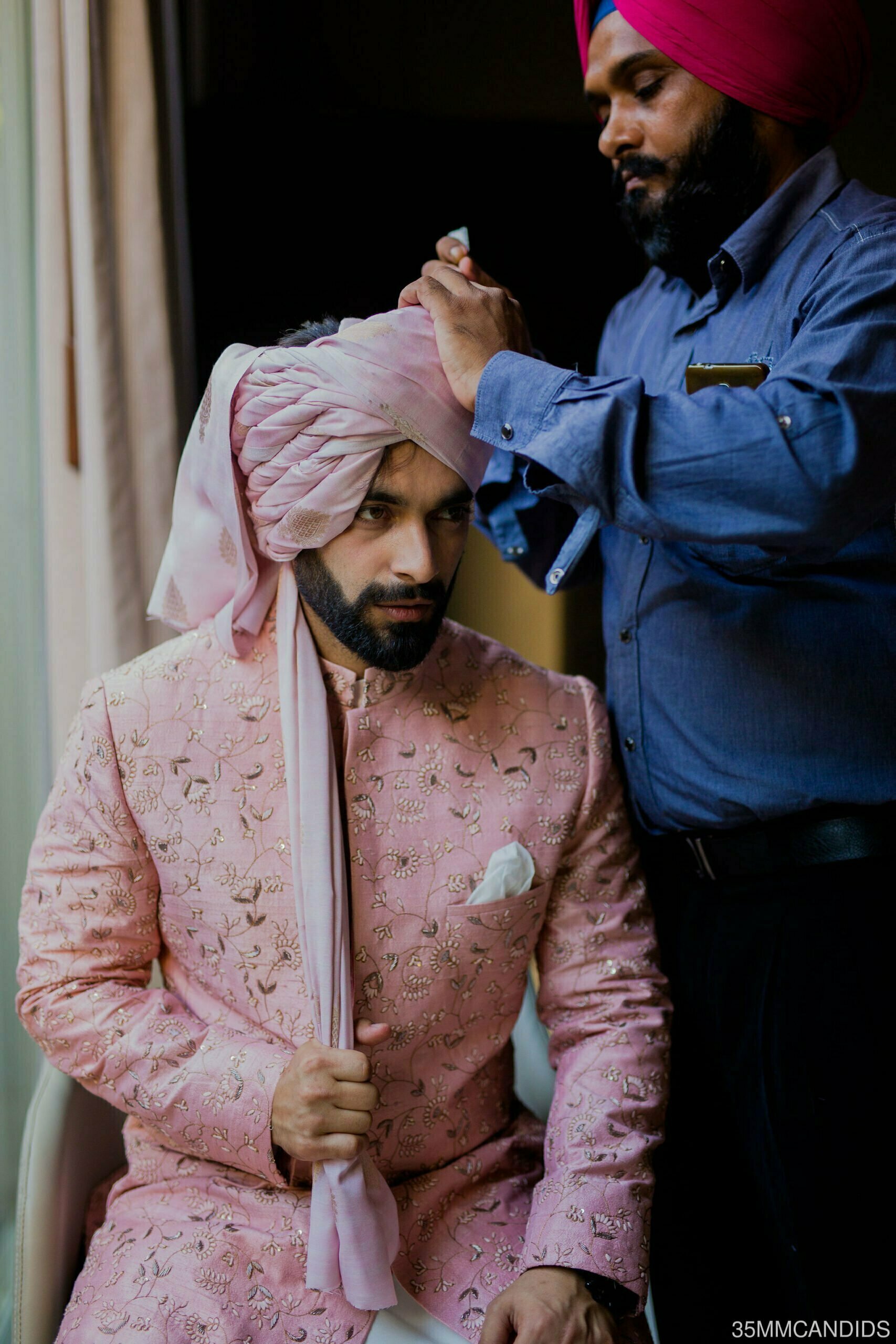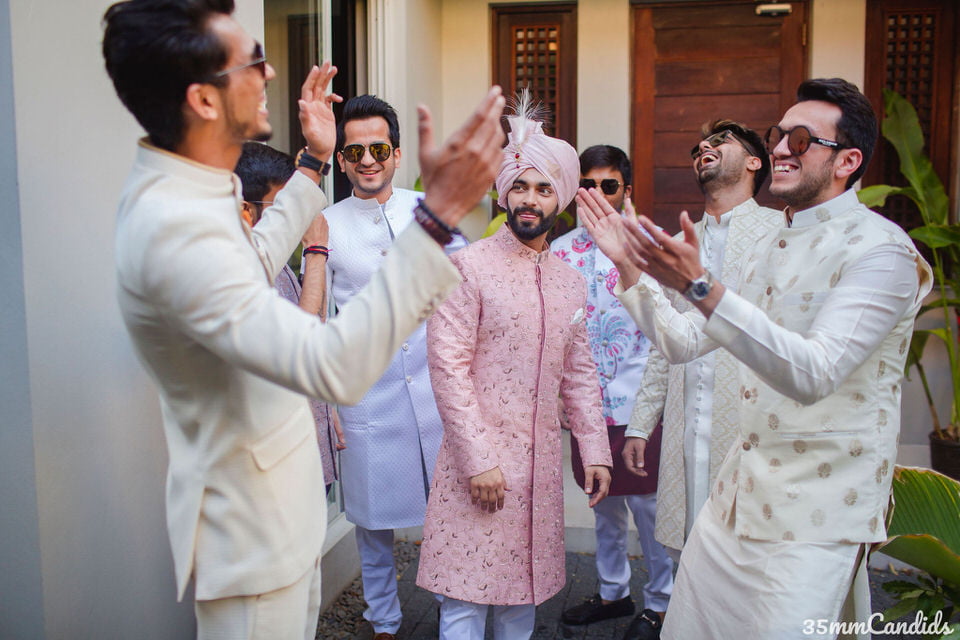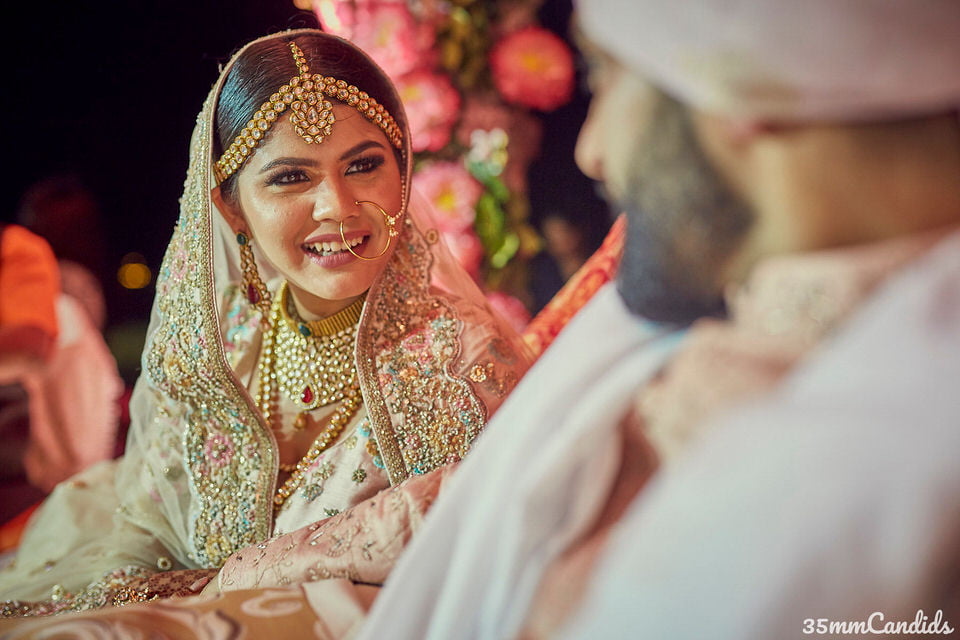 Everyone (including us) were left a little dewy-eyed when Roma said – "If my parents were alive today, I know, Vivek is the kind of guy they would want me to marry, and I am extremely lucky to have found someone who is as loving as my parents would have been". 

Roma and Vivek, you are two individuals that fit together so perfectly, like the pieces of a jigsaw puzzle. Your journey of finding each other, falling in love, making a long-distance relationship work to finally tying the knot is a plot in itself for the next superhit romcom. You compliment each other so well and your acceptance of each other is what makes your love so special. 

We at 35mmcandids are overjoyed to have been a part of your heart-stirring union. We had super fun shooting for you two and creating the following same day edit video. Let's witness the joy together once again, shall we?

Here's to one more 'Happily Ever After'!

Wedding Makers

Wedding Planner : Exciting Episodes Events

Makeup Artist – Sejal Soniya

Hair : Jinny Pinjai

DJ  – DJ Sid

Venue : The Palayana, HuaHin, Thailand.