An enigma wrapped up in historical architecture, vibrant beaches and rich heritage; few of the numerous reasons why Mumbai makes an absolute best pre-wedding photoshoot backdrop. Join us as we take you through some of the best pre-wedding locations in Mumbai.
Dynamic culture, rich heritage, phenomenal backdrops, and incredible landscapes, here are 10 breathtaking pre-wedding shoot locations in Mumbai that will not just change your mind over city shoots but save you a lot of money while making amazing memories with your favourite person.
The proposal went phenomenally well and after the initial giddiness of it all, you two lovebirds now find yourselves drowning in checklists after checklists planning for the wedding. You don't even remember the last non-wedding related conversation you two had.
The epitome of diversity and liveliness, the city that never sleeps, the city that witnesses the union between the gorgeous Victorian architecture and the Indian culture, home to numerous beautiful ocean fronts, she accepts everyone with open arms, the place that is literally known as Mayanagri i.e. The City of Dreams. How can Mumbai not be the perfect setting to capture the beginning of your happily ever after?
Journey with us as we showcase some of our immensely favourite pre-wedding locations in Mumbai.
If you haven't yet decided on a location, may we suggest a city that has been a backdrop to uncountable love stories, each as heartwarming as it's famous monsoons?
Take a break, take a pre-wedding photoshoot!
Put all the planning on pause for a few days and celebrate the wholesome love you two share, away from the eyes of family, away from the million questions of the relatives, away from the constant calls from your wedding planner. Just you two having fun and hanging out together (followed by a couple of wedding photographers, but you guys can pretend they aren't there).
Regal And Rustic
Fort Bassein Aka The Vasai Fort
Beautifully carved stones, 17th-century church ruins, gorgeous watchtowers, lush green vegetation, and serene space away from the hustle and bustle of the city. If you are a fan of everything rustic and historical, the ruins of Vasai Fort are capable of providing you with magnificent backdrop for your pre-wedding photoshoot. Graceful structures coupled with the most vibrant colours, these Portuguese ruins of Vasai Fort make a wonderful pre-wedding photoshoot location in Mumbai. Coldplay will agree with our recommendation, just look at how "hymn of the weekend" turned out.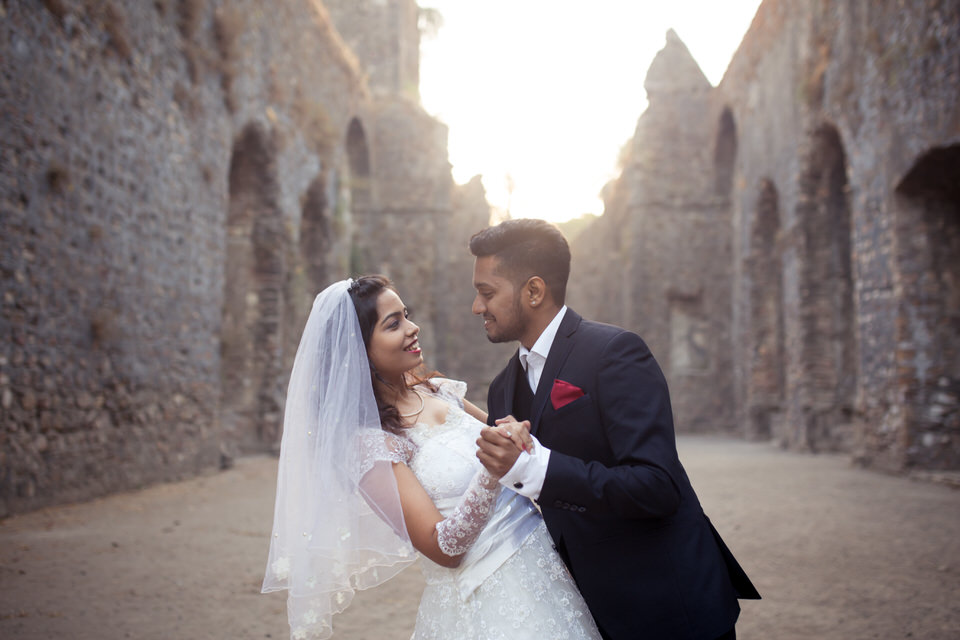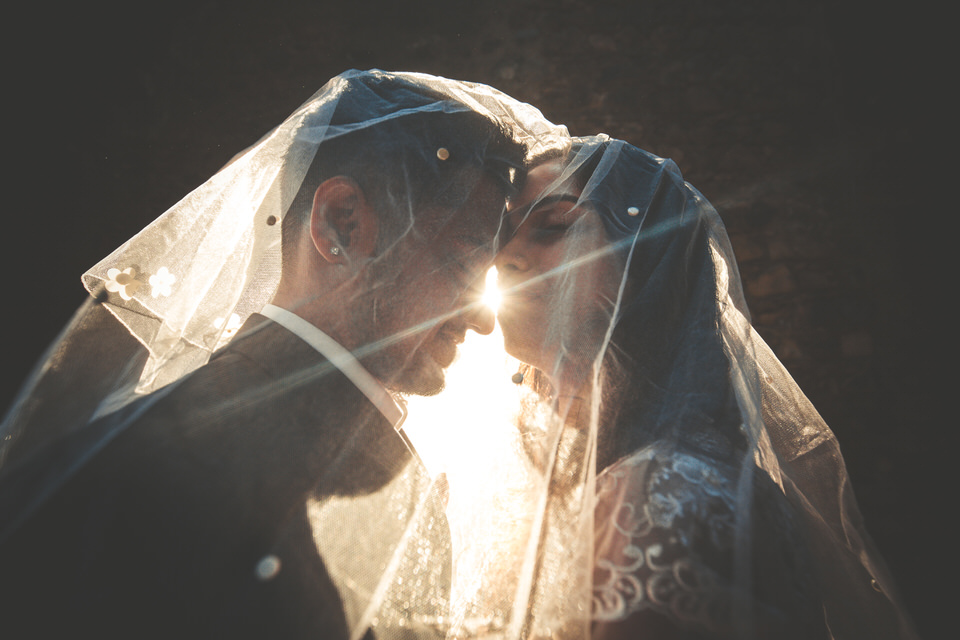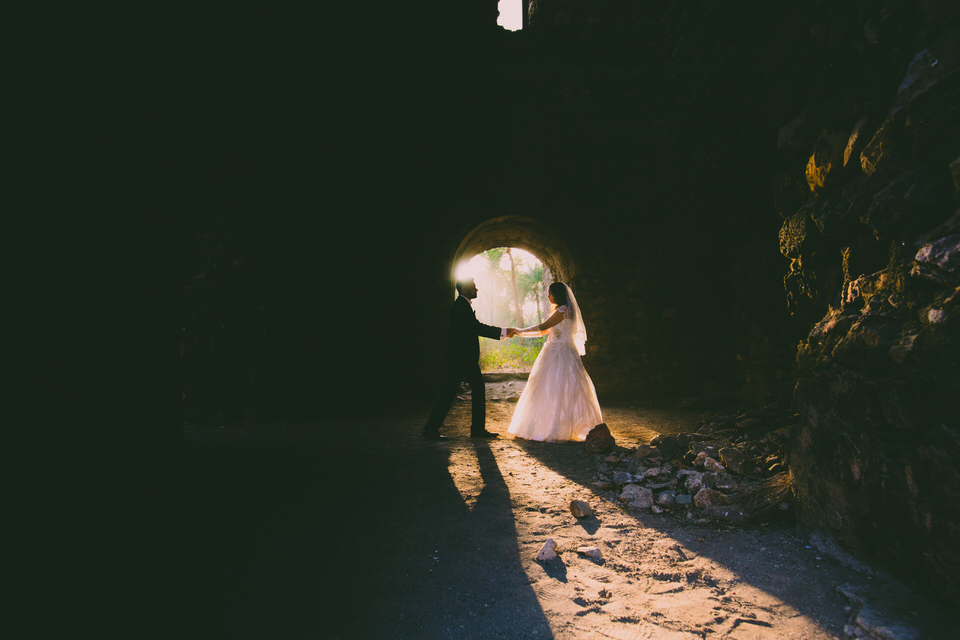 Wild And Free
Sanjay Gandhi National Park
The emerald canopy with sunlight filtering through ever so slightly and falling on your faces warming them and making those beautiful eyes twinkle even more. A greenish-blue paradise, the Sanjay Gandhi National Park is one of the most impeccable pre-wedding shoot places in Mumbai for the nature babies. The national park doesn't just have rich flora and fauna, but also adorns an aesthetically pleasing train track amidst the foliage, and is the home to 2400 years old Kanheri caves, that were sculpted out of the rocky cliffs which lie within the park.
There are tons of beautiful pre-wedding shoot locations ranging from river banks to rocky river beds, tiny hills, to cute little rugged pathways, and much more. Let the pre-wedding photographs be as natural as the chemistry between you two.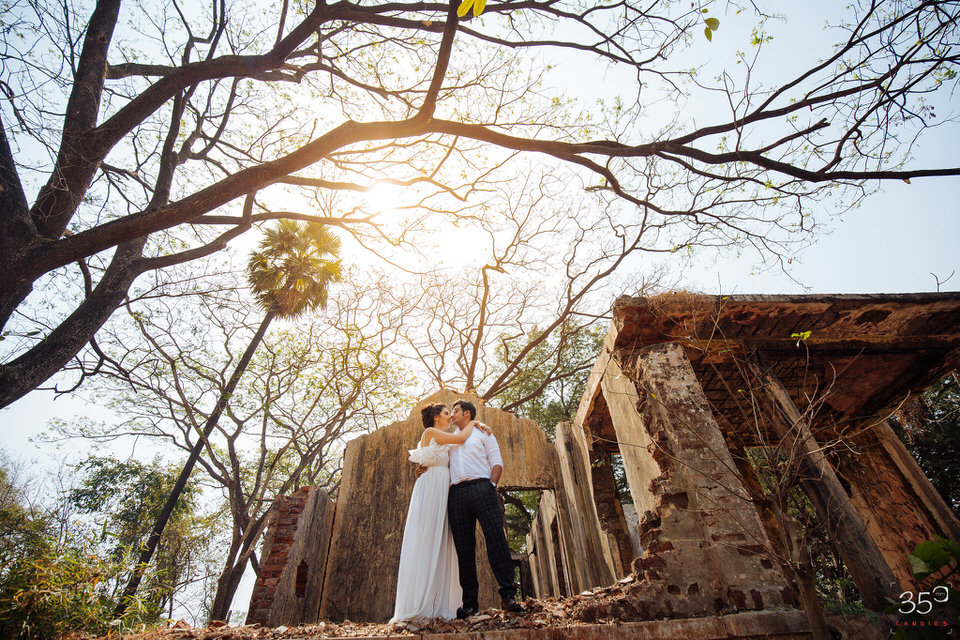 Serenity And Repose
Powai Lake
Amidst the concrete jungle lies the tranquil and serene Powai Lake. Surrounded by hills and home to diverse flora and fauna, Powai lake makes an enticing choice for couples who love water bodies. Situated on the opposite of the Hiranandani estates you could have the best of nature and impeccable architecture at one location. The Powai lake is surrounded by the Powai lake garden which adorns really cute pathways and benches that make any picture a bit grander. The still lake casts a magnificent reflection of the city post-sunset and you could steal some out of the world evening shots. The mixture of the city's hustle bustle with the calmness of still water, Powai lake really ranks high, when we think of the prefect pre-wedding photoshoot location in Mumbai.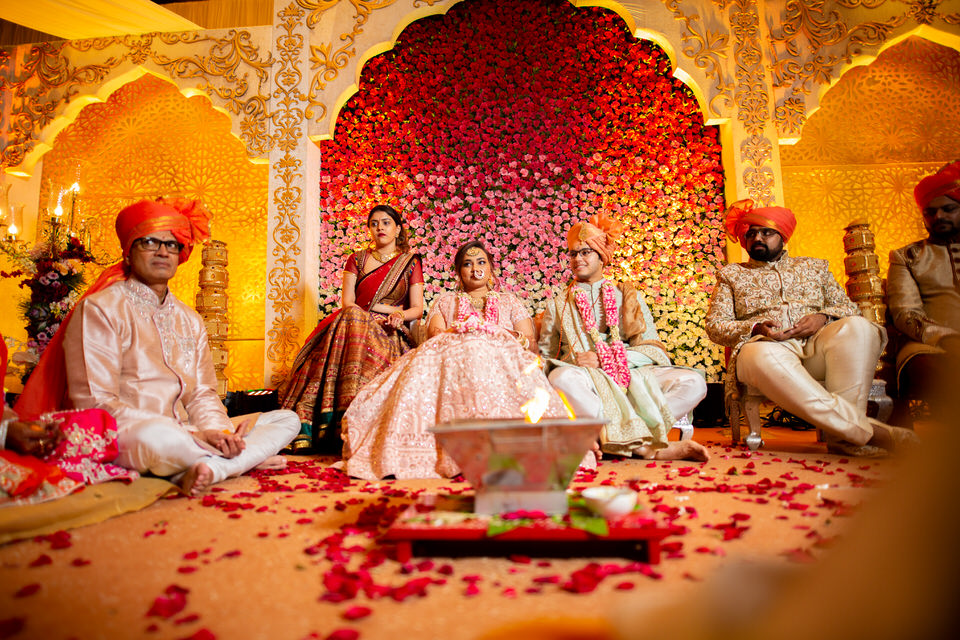 Vibrant And Infinite
Juhu Beach
Golden-brown sand, the alluring sea waves, swaying coconut trees, vibrant shops, colourful wind spinners, balloons, bubbles and mouth-watering golas, the Juhu beach is not just a place it's an emotion wrapped in a million colours. If you want to capture the spirit of Mumbai, the city that you love so much, the city that allowed you to find the love of your life then Juhu Beach is the perfect pre-wedding photoshoot location for you. Vivid and lively, Juhu Beach provides a gleaming backdrop that is a perfect fit for your vibrant soul.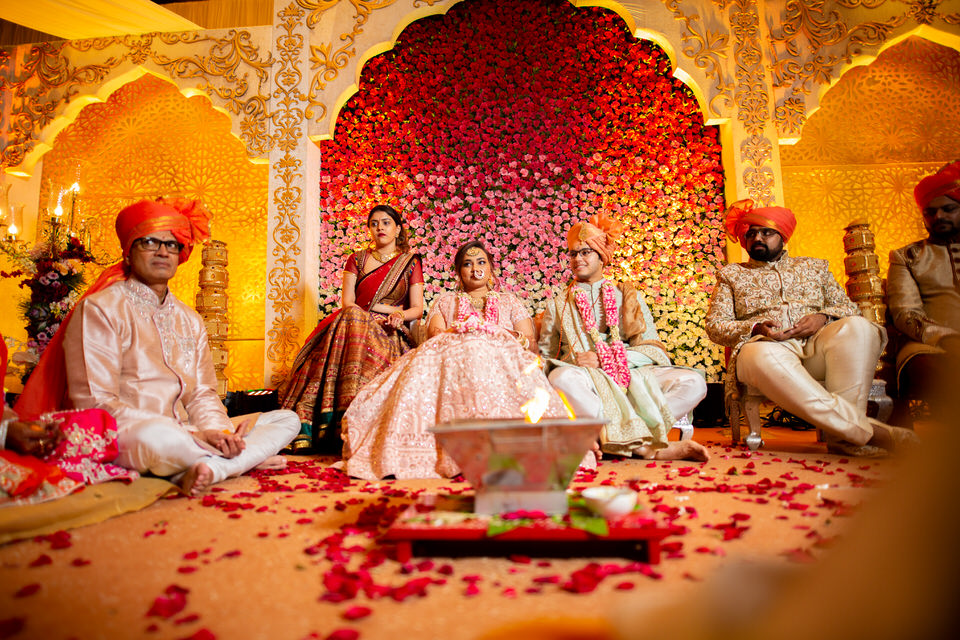 Mighty And Eternal
Versova Beach
Beaches are celebrated by photographers for their beautiful colour palettes during sunsets and sunrises. Beaches are cheered by romance enthusiasts for their dreaminess. So by this equation, we conclude that beaches rank really high when it comes to selecting pre-wedding shoot places in Mumbai. The queen of several ocean fronts, Mumbai offers numerous beaches but the Versova beach, famously known as rock beach provides a picturesque backdrop. Dress in elegant whites, carry some fairy lights and let the ambience do the rest.
Colonial And Whimsical
Bandra
Bandra is no less than a wonderland and you and your partner could be Alice exploring the dreamy streets, the charming beachfront, and the cocktail of Portuguese designs, British ideas and modern architecture. Bandra is as whimsical as the young love, sometimes it's grand and sometimes it's quirky. There is no one way to describe it.
Bandra offers a plethora of pre-wedding photoshoot locations ranging from the majestic Bandra-Worli sea link, to the candid Bandstand, from the modish reclamation to the vintage Bandra fort, from the moody yet vibrant streets filled with gorgeous graffitis to the serenity of Mt. Mary's Basilica. Every nook and corner has the potential of being a part of your love story.
Picturesque And Quaint
Downtown Mumbai
Want to feel like you are the protagonist of a romantic movie, well then Downtown Mumbai is the perfect location to shoot your love saga. Famously known as "Town", Downtown Mumbai prides itself for its magnificent streets, iconic Victorian architecture, and the aura that is as close as you can get to time travelling. Just take a stroll through the lanes of Colaba or pose elegantly at the crescent-shaped art district of Kala Ghoda, whatever you choose, you really can't go wrong here.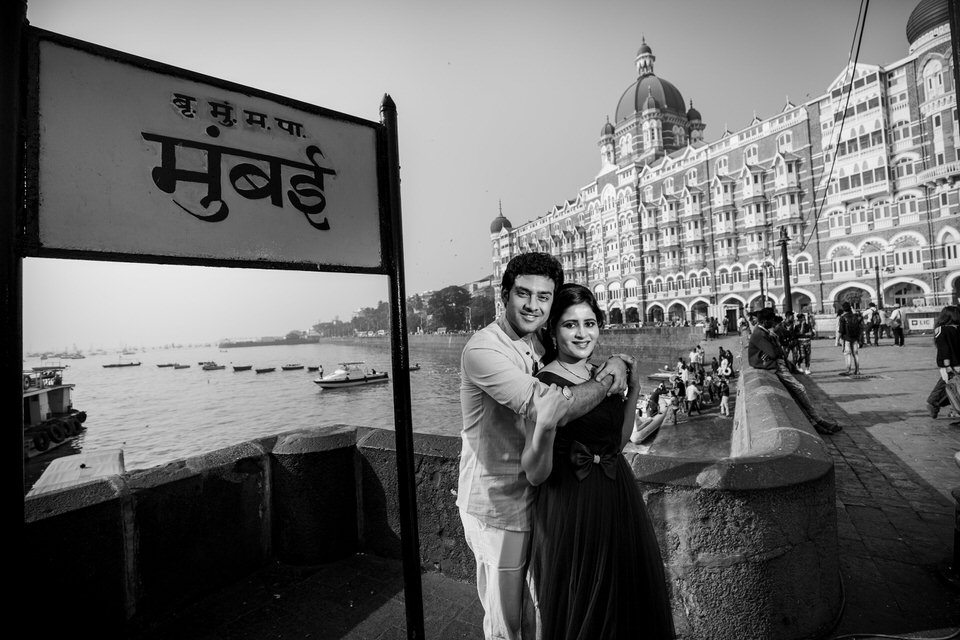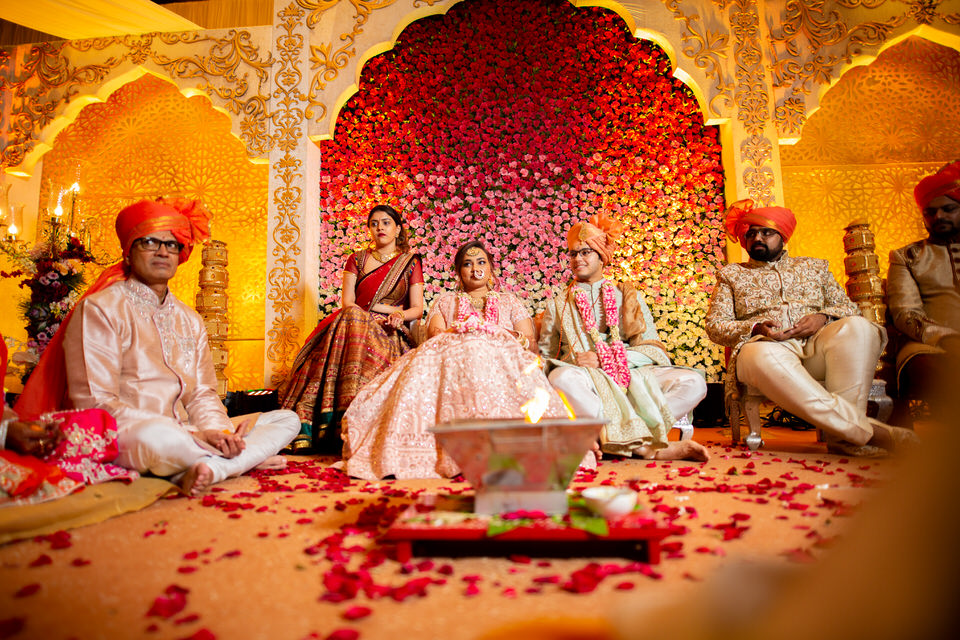 Historical And Iconic
Gateway Of India
Built out of yellow basalt and indissoluble concrete, The colossal structure of The Gateway of India is a dazzling Indo-Saracenic style. The grandeur of the monument coupled with the sparkling ocean surrounding it makes The Gateway of India an epitome of vintage beauty. Encompassed by beautiful edifices it boasts of a timeless charm that is unparalleled and unique. Apart from capturing it from the land you also get an option to make it your backdrop while you take a fun boat ride and enjoy some over the ocean action.
Charming And Baroque
Asiatic Library
A Mecca for people who are suckers for a traditional library, the Asiatic Library is a magnificent piece of architecture that is timeless and divine. It feels like even the wind stops in its track to admire the great Town Hall. If you and your partner are inclined towards a vintage English theme then walk up the massive steps and enter the 19th century where everything was a bit heady.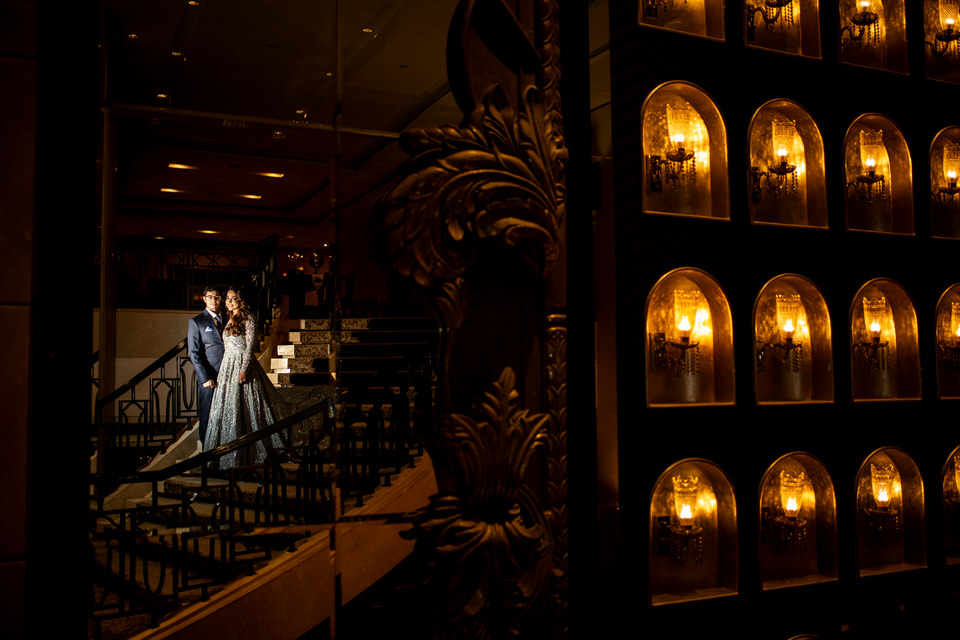 Candid And Liberated
Marine Drive
When you think of Mumbai, the first thing that comes to everybody's mind is Marine Drive. It's been a friend to millions of Mumbaikars (and even outsiders) when they were happy, sad, needed to clear their heads or just spend an evening admiring the gorgeous sunset. It's one of the most spectacular views Mumbai has to offer. Stand against the sparkling Arabian sea, take a stroll across the Queen's necklace, and inculcate the vibrance of Chowpatty beach in your pre-wedding shoots.