Wedding photography

Finally it's the big day, the day you've been dreaming for years and preparing for months, the day is perfect, you've got the perfect lehenga, the venue is blooming with beautiful flowers, your jewellery is dazzling, your make up is on-point and your family is excited, and you look spellbindingly beautiful. You're simply happy as you've just found the partner of your dreams. How beautiful is that, but imagine all this and not having the best wedding photographer to capture all these emotions. How incomplete will that feel! So, here's where 35mmCandids comes to your rescue. Hire our team of brilliant wedding photographers and cinematographers to make your day unforgettable
As our passion is capturing amazing pictures for you. No matter how big or small your event is, we'll create unforgettable pieces that will blow your audience away. At 35mmCandids we offer a variety of services from pre-wedding photography, candid photography to traditional wedding photography. We work with you to find the best solution for you whether it's a lockdown wedding or a destination, we are geared for it all.
Reasons why 35mmCandids is your perfect match for Wedding Photography
1. Best Wedding Photography team with experienced, full time, in-house crew.
2. A Brand to count on.
3. Transparent work process with on time deliverables
4. Economical packages for an extravagant experience
5. Physical presence with offices in Mumbai and Surat
To know about our wedding photography packages, simply click here or call us at +8850159652 and 9920072427
Our focus on delivering amazing photography services makes us stand out from the rest. We've been photographing weddings and special events for well over 10 years. After all this time, we know what goes into making an unforgettable wedding day. You may have a few questions as we look at some of the most commonly asked questions and post a link to our free wedding photo gallery below. We're here to help!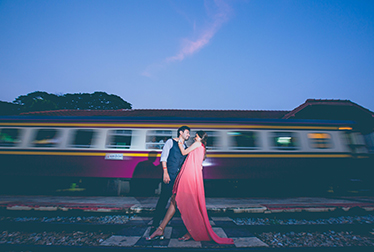 Ishaan and Ritika, Hua Hin, Thailand
Witness Ishaan and Ritika's extravagant celebration of love shot beautifully in Hua Hin, Thailand. Ishaan and Ritika's wedding video shot by WeddingSutra Favorite 35mmCandids is...
#SayShawaShawa, St. Regis, Mumbai
Beautiful story of Karan and Henal in the cityofdreams! we caught them for a few shots right before her mendhi at the lovely race course,...
Dvkibiwi
#DvKiBiwi Dhairya and Ayesha's was a Gujarati-Sindhi wedding and had to have the best of both traditions. They have a unique love story where, they...