Mehendi Photography with 35mmCandids

Roses are Red, Mehendi is green, meet us to fulfill your mehendi photography dream! See, we're creative that way. Well, if you're here we're sure you're searching for only the best mehendi photographers, and let us tell you, we agree! Be it a Deepika Padukone inspired mehendi or a Priyanka Chopra inspired one, we've got your back. We not only are experts at making your mehendi moments the most memorable ones but are also quite resourceful when it comes to suggesting you pinterest-y poses. So, while you sit to get the most beautiful mehendi designs with your family and friends we'll make sure we capture those moments for you to cherish for a lifetime. So, Mehendi Laga Ke Rakhna….Click karne tujhe o gori aayenge hum, with your sajna!
Fly High on Love – Kite Decor
Love gives you wings, they say. Well, if not wings it surely wants to make you fly. So what better way to show your internal emotions on this day than with a cool decor full of colourful kites. Kites come in all shapes and colours and instantly make any place look fun. Add to that some colour umbrellas in your decor and your Mehendi is Voila! Insta-ready.
Go Boho with Dream Catchers
Mehendis are super fun with all the naach – gaana and you can go as creative as you can with your decor. Have some dreamcatchers as your Mehendi decor along with colourful rugs and mirrors and give your Mehendi ceremony that chic vibe that is sure to stand out.

Saree but not Sorry!
It's an Indian Pre-wedding ceremony so how can we miss sarees! We all love this 6-yard beauty and how versatile it is. From wearing it in 100s of different ways to using it as wedding decor, a saree never disappoints. So if you want to go for colourful but budget-friendly Mehendi decor then all you need is your mom's closet full of sarees, colourful throw pillows and some beautiful seasonal flowers to go along with it.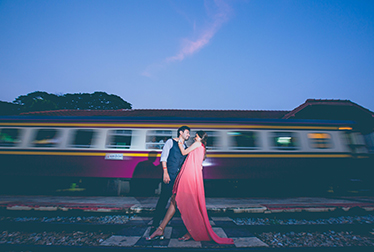 Ishaan and Ritika, Hua Hin, Thailand
Witness Ishaan and Ritika's extravagant celebration of love shot beautifully in Hua Hin, Thailand. Ishaan and Ritika's wedding video shot by WeddingSutra Favorite 35mmCandids is...
#SayShawaShawa, St. Regis, Mumbai
Beautiful story of Karan and Henal in the cityofdreams! we caught them for a few shots right before her mendhi at the lovely race course,...
Dvkibiwi
#DvKiBiwi Dhairya and Ayesha's was a Gujarati-Sindhi wedding and had to have the best of both traditions. They have a unique love story where, they...
FAQ'S
What is Mehendi Photography?
Mehendi Photography is a part of the many wedding photography services we provide. In Mehendi photography our team of very talented photographers capture all the details of your mehendi ceremony for you to cherish later.
How much does Mehendi Photography cost?
You don't have to worry about your Mehendi Photography as it is generally part of the bundled package.
Is Mehendi Photography included in the wedding photography package?
Yes, it is highly recommended and the most demanded one too.
Is Mehendi Photography important?
Absolutely, it is one of the most joyous of the traditions, one with your close family and friends and we highly recommend capturing those candid moments full of love and affection.