Let us tell you a secret!

Candid photography for 35mmCandids is the art of capturing moments that are full of life and emotions that tells the story without any words. Candid photography for us is more than just photography, it's a poetry our photographers write that expresses the emotions in the most melodious tune. Candid photography is the form of photography that lets you enjoy yourself without the worries of the world, it makes you forget whether you're looking in the right direction, if you've got your chin right or if your hand's placed properly. Candid photography spins a story in itself and that's why it is so different from the traditional style of wedding photography.
Why choose 35mmCandids for Candid photography?
Nowadays, weddings are all about having fun and living in the moment, couples couldn't care less about those stereotypical poses. What they want today is to be able to express themselves, laugh a little, dance a little and look good while doing all this and that's when 35mmCandids comes to your rescue. With our team of experienced candid photographers, we make sure that your wedding album isn't just a book full of posed pictures or mere plandids (That's what planned + candids are called) but we'd give you a lifetime full of memories of your wedding day with images that'll take you back in time and bring a smile on your face even if you look at it 20 years later.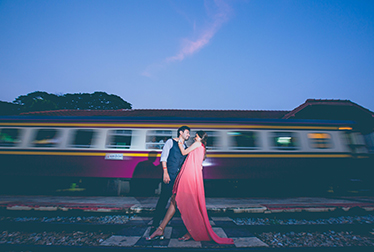 Ishaan and Ritika, Hua Hin, Thailand
Witness Ishaan and Ritika's extravagant celebration of love shot beautifully in Hua Hin, Thailand. Ishaan and Ritika's wedding video shot by WeddingSutra Favorite 35mmCandids is...
#SayShawaShawa, St. Regis, Mumbai
Beautiful story of Karan and Henal in the cityofdreams! we caught them for a few shots right before her mendhi at the lovely race course,...
Dvkibiwi
#DvKiBiwi Dhairya and Ayesha's was a Gujarati-Sindhi wedding and had to have the best of both traditions. They have a unique love story where, they...
FAQ'S
What is meant by candid photography?
Candid photography is one where there aren't any real posed photos. It's all about capturing the true joy, beauty, & emotions of the day – without staged imagery and perfectly placed backgrounds.
How much does candid photography cost?
Here's a secret….it's part of your package!
Why should you choose candid photography?
We recommend Candid Photography as we're known best for it. Unlike, traditional wedding photography, candid moments can happen at any time and anywhere because they document the reality of someone's emotions or even story- behind every person there is a memory.
What is difference between traditional and candid photography?
Traditional photography captures events as is, whereaas in candid photography the person or the moment is captured in all it's natural form but so powerfully that it narrates a story of itself. In simple words traditional photography includes poses and the beauty of candid photography is all about capturing the moment as it unfolds.