Destination Wedding Photography with 35mmCandids
If you're on this page it's given that you're thinking of a Destination Wedding and are looking for the Best Destination Wedding Photographer. Destination weddings are the newest trend everybody is hooked on and rightly so. A celebration with your loved ones at a beautiful destination sipping cocktails and making memories, like who doesn't want that? And if you're looking for someone who can capture those candid moments of yours without getting in the way of your celebration then you're on the right page. At 35mmCandids, we not only care to capture a photograph that holds those emotions for a lifetime but we also believe in letting you enjoy your privacy so you get to have all the real fun.
We are a team of best destination wedding photographers who have travelled the world over and have captured some of the most beautiful and breathtaking moments that could make your heart smile. We believe in capturing you in all your natural glory, 'cause you're amazing just the way you are
.We are available for destination weddings throughout India, Europe, Middle East, Africa, Asia, Australia, Canada, New Zealand and America.
Top 5 Destinations in India for a Dreamy Destination Wedding by 35mmCandids

Udaipur
If a Royal Wedding is on your mind then this city of lakes is perfect for your Beautiful Royal Wedding. Lakes all around and with some of the most gorgeous palatial properties, this city is not just perfect for a royal wedding but also for a YJHD style fun Bollywood movie. Also, with 35mmCandids, your destination wedding photography will be no less than a Sanjay Leela Bhansali Movie.

Kanha National Park
If you're a wild child and love nature then what's better than getting married amidst a jungle, okay a national park. Here, at 35mm Candids, our team of Photographers not just capture the moments but also the surreal ambiance in such a way that every time you look at your Destination Wedding photographs you're taken back to that very moment. Also, this not just lets you express your adventurous personality but will also be an experience of a lifetime for your guests.

Kerala
Weddings are special and what's more special than tying the knot in God's own country. Let 35mmCandids capture some of your most special moments while you're busy getting married to the love of your life. Surrounded by lush greenery and the beauty of the Kerala backwaters, this place promises the most beautiful destination wedding photography, and now it's a no-brainer why this is on our list of top destination wedding locations.

Jaipur
If palaces are your thing and if you want to play the perfect royal couple then Jaipur is your city. Full of beautiful palaces and some of the most delicious food, this city oozes royalty and it's only fair for a couple like you to take your wedding vows in this pink city.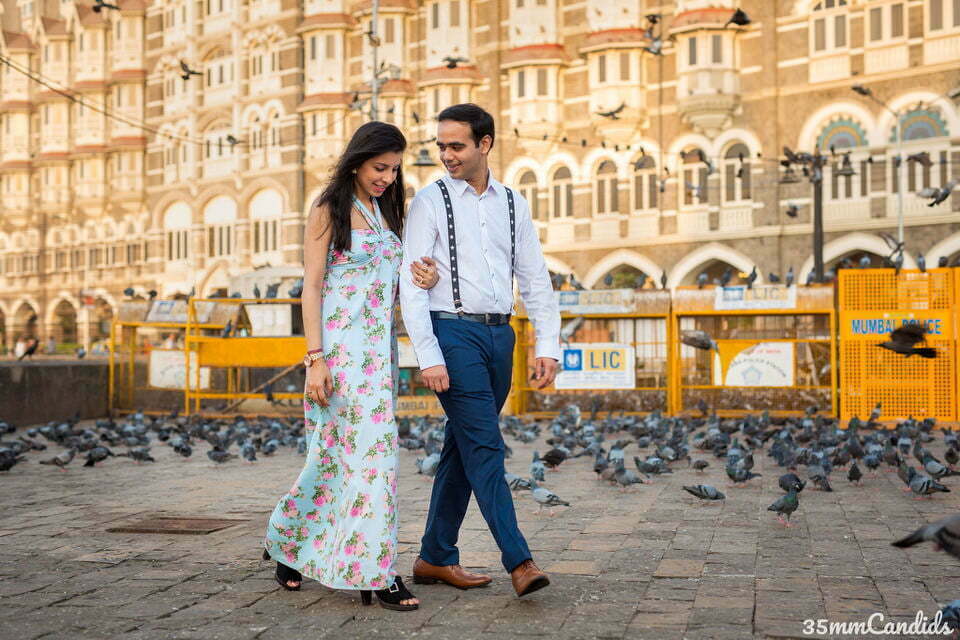 Havelock Island
Bluewaters and White sand, a perfect destination for a dreamy fairytale wedding and even better photography (wink), no no we're not talking about the Maldives, this time Havelock Island it is. So if you want your destination photographs to look glamorous, romantic, and full of the natural beauty around then look no further. Away from the hustle and bustle of the city, this place offers a perfect setting for a special intimate destination wedding and with 35mmCandids you can seal the deal for the most aesthetic destination wedding photography.
Things you want to know about us when it comes to Destination Wedding Photography with 35mmCandids Things you want to know about us when it comes to Destination Wedding Photography with 35mmCandids
Do you travel for Destination Wedding Photography in India and also abroad?
What all is included in the destination wedding photography package?
How many people will be in your team for the Destination Wedding Photography ?
How soon should you book us for a Destination Wedding Photography?
How much a destination wedding photography package will cost approximately?
Where else have you shot a Destination Wedding?
Ayesha and Dhairya, Rixos Premium Belek, Turkey
FAQ's
What is destination wedding photography?
A destination wedding is a marriage ceremony performed away from the general area or hometown of the bride and groom. Destination weddings tend to be more extravagant than other types of weddings, particularly because of the need to transport guests over an extended distance for the big event. With a team of professional destination wedding photographers documenting the big day, the memories will last forever. A great way to show off your images and relive the amazing events that happened on your big day is with a stunning photo book.
How much do destination wedding photographers cost?
In most cases destination wedding photography is part of our bundled wedding photography package.
Are travel & accomodation costs of photographers included in the package?
No, travel and accomodation cost of our team will be as per actuals and would be borne by the client.
Do 35mmCandids have experience in Destination Wedding Photography?
We are available for destination weddings throughout India, Europe, Middle East, Africa, Asia, Australia, Canada, New Zealand and America.